OBTAIN REGISTERED PASSPORT
Check Out Our Recent Blog Posts
Passport Acceptance Agent Fees to Rise by $1000
Starting April 2, 2018, the Passport Acceptance Agent fee will rise from $25 to $35 at all Passport Acceptance Facilities across the United States. This government…
Read More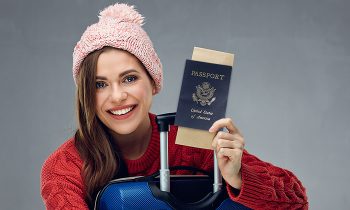 Traveling for the Holidays? Time for a Passport Check!
Is "passport check" on your holiday travel to-do list? It should be! Whether you are jetting off to ski the Alps or Canadian Rockies, heading to the Caribbean for…
Read More
Enhanced Security Measures for US-Bound Flights
Beginning on October 28, 2017, all travelers flying to the US are subject to enhanced security measures. The new security procedures will apply to US citizens and…
Read More
Industry Leader
For over 20 years, G3 has been providing passport and visa services with the highest quality of care to Fortune 500 companies, corporate flight departments, tour groups and individual travelers.
G3 is registered with the U.S. Department of State.
Premium Service
The ultimate in speed and personal attention. Our passport experts thoroughly review your paperwork for you to ensure no mistakes are made during the expediting process.
Learn More